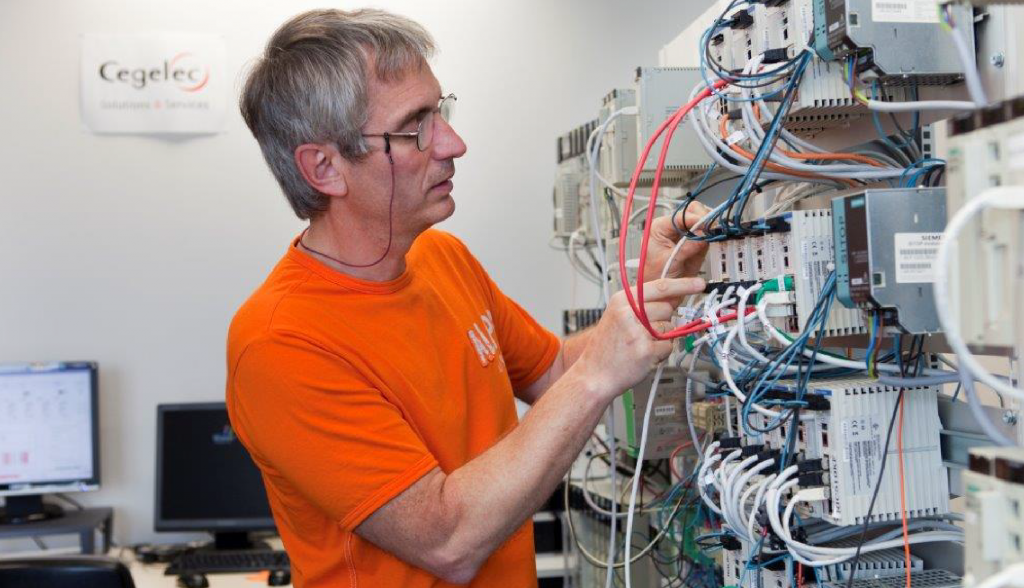 Our global approach to support you
Determining with precision the most suitable objectives to be achieved, is not always easy without the expert eye of a professional. This is why we strive to identify the needs and expectations of our customers in order to propose the best solutions to be implemented to achieve complete satisfaction.
We work closely with our customers, in a consistent and always listening relationship, to offer them professional services. We are proud to be able to provide our clients with effective and reliable professional communication.
Advice
Based on your ideas or requirements, we offer consulting services and carry out feasibility studies. Our qualified experts work closely with you to find suitable, multi-technical solutions for planning, building, commissioning or optimizing your infrastructure. With our motivated staff, we offer you sustainable, technically customized and economically advantageous solutions. The low staff turnover in our company enables us to offer you continuous specialist know-how and consistent quality.
Planning and design
Our engineers and technical leaders are able to study your needs from an idea, a specification or a reverse engineering of your system. Our approach is multidisciplinary and multi-technical, ranging from sensors to actuators, including automation and supervision functions, networks, etc. We will then propose an turnkey integrated solution which, depending on the context of the project, will be given to you in the form of documentation, advice or a complete functional analysis.
Revamping and Modernization
In the case of renovation and modernization projects, our team of experts can take charge of the necessary studies which, depending on the case, can be
functional reverse engineering studies
migration studies of applications from the old obsolete system to the new one
studies of hardware interfaces, specific communication gateways when a part of the existing system remains operational and must connect to the renovated system when, for example, the protocols used are obsolete or not standardized
Development
The initial approach of our engineers and technical leaders is to provide you with an integrated solution using off-the-shelf hardware and software components. However, some elements may be missing. Our team of developers is capable of designing, developing, integrating and validating new hardware and software components, allowing us to deploy a solution that fully meets your constraints and requirements.
Realization
The realization phase involves purchasing, configuration, programming, development, factory validation followed by on-site installation and cabling activities. Alongside our teams of engineers and technicians directly involved in the implementation, we are setting up a planning team, one of whose missions is to ensure the availability of material and above all human resources in order to finalize these activities in the deadlines and with the required level of quality.
Commissioning
Commissioning is the process of verifying and validating that all systems and components deployed on site are defined, integrated, installed and operational in line with the constraints and functional requirements established during the study and engineering phase. The intervention, during this phase, of engineers and technicians who participated in the realization phase ensures optimal efficiency and responsiveness during the course of validations, guaranteeing the minimum of disturbances and constraints at the site, especially if the latter is operating.
Maintenance
We guide and support you after installation. In addition to commissioning, we will show you optimization methods. We cooperate with you to realize tailor-made maintenance concepts to guarantee the availability, reliability and security of your infrastructure. Our teams provide maintenance, contract management, outage planning and execution services, as well as workshop services. In addition, we offer operational and equipment management services to improve the efficiency of your facility. We train our teams, determine the best solutions through relevant analysis and provide technical support at any time, where it is needed.
Quality management
Throughout the life cycle of a project, whether new or modernizing, large or small, our engineers, technicians, developers and testers ensure the integration of the appropriate quality process. We have the ability to adapt our quality management process according to the type of project and the specific requirements of the client
as a minimum, the ISO9001 process is applied
in the case of a project integrating functional safety functions, we implement the requirements and constraints stated in standard IEC61508 or its derivatives
for certain equipment specific to nuclear contracts, we are 10-CFR-50 certified