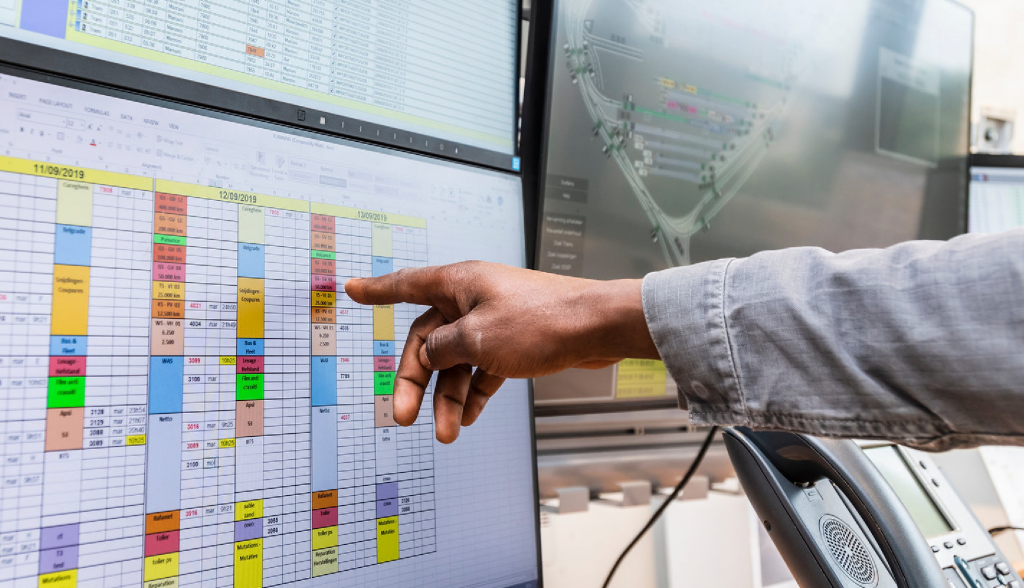 Our expertise at your service
Determining with precision the objectives to be achieved, as well as the most suitable, is not always easy without the expert eye of a professional. This is why we strive to identify the needs and expectations of our customers in order to offer them the best solutions to achieve complete satisfaction. We work closely with our clients, in a coherent and always attentive relationship, to offer them professional services.
Aerospace
Cegelec develops, integrates and maintains certain control systems used for the testing of engines and control of Ariane rockets. We are also involved in on-site maintenance and support for the operation (24/7) of images received from the Helios 2 satellite for the Belgian army. We produce specific equipment for testing elements integrated in satellites.
We also offer logistic solutions for airports (especially for baggage handling systems).
Mobility
Safer, cleaner and more innovative – tomorrow's transport solutions are being developed today. From streetcar lines to electric cars and the safety and optimization of roads and waterways, Cegelec actively supports your daily mobility needs, focused on optimizing the user experience.
Urban signage and transportation
At the forefront of urban signalling solutions, Cegelec provides operators with the means to ensure the safe and smooth flow of passengers. When you go through a tunnel or onto an expressway, can you imagine the number of measures taken to increase your safety?
Whether it's switchboards for rail infrastructure, urban surveillance systems, electromechanical installations that operate bridges and locks, or automatic incident detection systems in tunnels, we're here to make them all smarter (variable signalling, automatic incident detection).
Smart City
Tomorrow's city will be ultra-connected, ecological, intelligent… These advances are not so far away and are already being implemented today.
Smart city projects are a source of transformation amid challenges. No single operational model or definition has yet been established. Cegelec highlights the challenges and opportunities generated by urbanization, in order to rethink the city and its environment in line with the choices made by communities and the needs of their citizens. In our Smart solutions, we combine services, concepts and methods to meet the needs of cities 2.0. We have many years of experience in the development of public spaces.
Parking management
A wide range of offers that has evolved since the birth of the smart city (access system, retractable or automatic bollards, parking guidance, occupancy control and counting of vehicles in parking lots).
Security
Cegelec is committed to guaranteeing the security of cities and their citizens. We offer complete solutions that meet specific and multiple requirements such as video surveillance, intrusion detection and access control. Innovative digital products and intelligent video analysis system concepts allow us to adapt system functionalities to the user's needs.
Charging stations
To enable companies and private individuals to use electric vehicles, Cegelec deploys recharging infrastructures, working with the manufacturers of charging stations. To do this, it is not enough to install a charging station on a sidewalk, but it is also necessary to integrate equipment to supply electrical power and intelligent systems to manage energy. Connecting a charging station to the electricity network means mastering the distribution of electrical power, managing the automation and access codes. Ensuring communication between the vehicle, the terminal and the network also requires a mobile or fixed network.